New Menu Coming Soon!
Stay Tuned!
$

11
Red Beet Hummus
Arugula, Goat Cheese, Carrots, Celery, and Italian Herbed Flatbread
$

10
Piston Rings
10 Panko-Crusted Super Colossal Onion Rings served with Sriracha Aioli
$

12
Peugeot Poutine
French Fries Topped With Datyona IPA Gravy, Fresh Mozzarella, Pulled Pork, Fried Egg and Green Onion
$

6
Moto Edamame
Sea Salt or Furious Chipotle Butter
$

10
Buffalo Wings
6 Bone-In WIngs, Carrots, Celery, Choice of: Buffalo, Salt Flats BBQ, or Lemon Pepper Dry Rub
$

11
Grand Prix Quesadilla
Stuffed with 4-Cheese Blend, Fresh Jalapenos, Caramelized Onions, Sautéed Mushrooms, Cilantro.
Add Chicken, Shredded Pork $2
Add Diced Steak $4
$

12
Speedway Tachos
Tater Tots, Ground Beef, Queso, Black Beans, Pico, Guacamole, Roasted Corn, Jalapenos
$

8
Speed Trap Chips & Queso
Queso w/ House Made Chips & Salsa
$

12
Autobahn Pretzel
Served w/ Mustard or Cheese
$

9
Monza Caprese
Fresh Sliced Tomatoes, Basil, Fresh Mozzarella, Olive Dust, Balsamic Glaze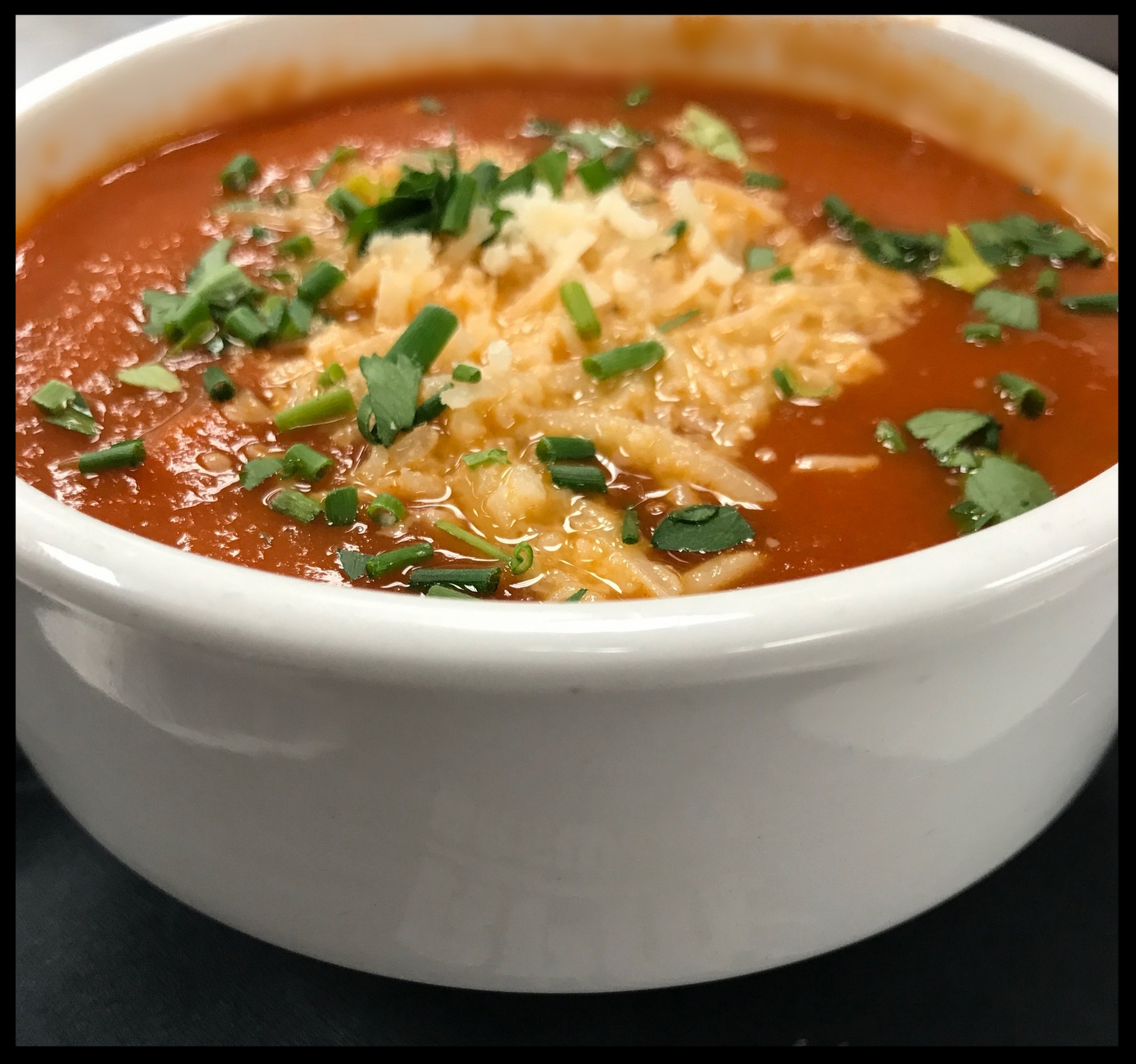 Soup Du Jour or Salt Flats Chili
Dressings: Gorgonzola, Ranch, Jalapeño Ranch, Creamy Red Pepper, Cider and Soy, Honey Dijon Vinaigrette, Balsamic Vinaigrette
Chicken-4 Steak-6 Salmon-7 Shrimp- 5 Seared Tuna-6
$

14
Hot Rod Spinach
Strawberries, Blackberries, Slivered Almonds, Balsamic Vinaigrette
$

14
Turn Ten
Spring Mix, Roasted Beets, Drunken Cranberries, Candied Pecans, Goat Cheese, Honey-Dijon Vinaigrette
$

13
Baja Salad
Romaine, Tomatoes, Avocado, Cheddar, Tri-Color Tortilla Strips, Corn & Black Bean Salsa, Jicama, Roasted Jalapeno Ranch Dressing
$

12
Cobb
Romaine, Ham, Applewood Bacon, Tomatoes, Gorgonzola Crumble, Hard Boiled Egg, Avocado, Gorgonzola Dressing
$

11 /

$

6
Cardini
Crisp Romaine, Shaved Parmesan, Rustic Croutons Creamy Caesar Dressing
$

5
House Salad
Field Greens, Tomato, Red Onion, Cucumber Cheddar, Choice of Dressing
Includes Fries or Tater Tots, Substitute Salad or Sweet Fries for $2
$

12
Big Block Philly Cheese Steak
Fresh Hoagie Roll, Thinly Sliced Ribeye, Smoked Provolone, Sautéed Onions, Peppers & Mushrooms
$

11
Flying Lap BLT & Egg Sandwich
Chipotle Mayo, Applewood Bacon, Tomato, Lettuce & 2 Fried Eggs, Honey Wheat
$

13
4 on the Floor Grilled Cheese
Big Block Stout Braised Short Rib, Four Cheese Blend, Sliced Jalapeno Corn Bread
$

13
Paddock Club
Smoked Turkey, Bacon, Tomato, Avocado, House Made Cheese, Leaf Lettuce, Chipotle Mayo, Honey Wheat
$

12
4x4 BBQ Pulled Pork
BBQ Pulled Pork, Cheddar Cheese, Pickles, House-made Slaw
$

12
Lap Record Reuben
Corned Beef, Sauerkraut, Russian Dressing, Swiss Cheese, Marble Rye
$

10
Pop The Cluck
(Available Grilled or Fried) Chicken Breast, Lettuce, Tomato, Cheese, Homemade Dill Pickles
$

12
Red Line Hotdog
Deep Fried Bacon Wrapped Nathan's Foot long All-Beef Hotdog, Topped with Salt Flats Chili, Cilantro, Pickled Red Onions, Three Cheese Blend, and Mustard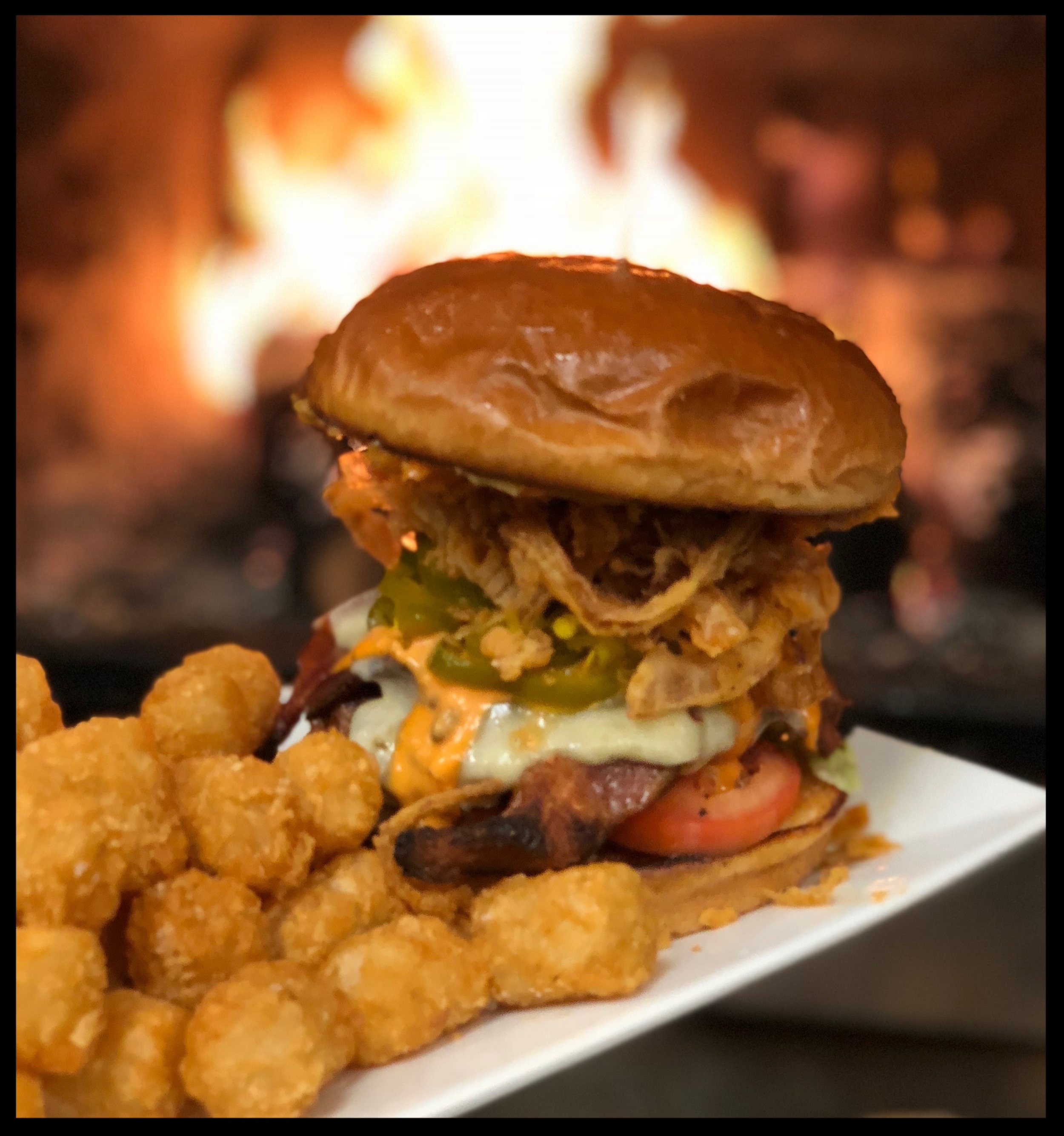 Includes Fries or Tater Tots, Substitute Sweet Fries or House Salad for $2
*We have Gluten Free Buns*
$

10
Build a Burger
Served on Brioche Bun with Lettuce, Tomato and Onion
Add Cheese: Cheddar, Pepper Jack, Swiss, Provolone, Gorgonzola, or Queso .75
Add Sautéed Mushrooms .75 Caramelized Onions .50 Fried Egg 1.25 Avocado 1.50 Bacon 1.50
$

12
Laguna Seca
Garlic Stuffed Patty, Lettuce, Onion, Tomato, Choice of Cheese
$

15
Talladega
Patty topped with Pulled Pork, Ham, Swiss Cheese, Dill Pickles, and Yellow Mustard
$

12
Green Flag
House made Veggie Patty, Pickled Red Onions, Shredded Lettuce, Tomato
$

15
Winners Circle
Two Patties topped with Choice of Cheese, Bacon Marmalade, Salt Flats BBQ Sauce, Fried Onion Strings, and Avocado
$

14
The Hot Lap
Cajun Seasoned Patty, Habanero Relish, Bacon, Chipotle Aioli, Pickled Jalapenos, Pepper Jack Cheese, Fried Tabasco Onions
$

16
Crabby Patty Wagon
Patty Topped with Spicy Crab and Daikon Slaw, 2 Tempura Fried Shrimp, Eel Sauce
$

18
Pace Car Chicken
Grilled Or Fried Chicken Breast, Garlic Mash Potatoes, Asparagus, Daytona IPA Gravy
Half $18 Full $28
Chrome Horn Ribs
St Louis Ribs, Mop Sauce, French Fries, Cole Slaw, Poblano Black Beans, Jalapeño Slices
Half $18 Full $28
$

22
Speedboat Fish & Chips
Ale Battered Halibut , French Fries, Slaw, House Tartar Sauce
$

15
Tifosi Chicken Fettuccini
Blackened Chicken Breast, Mushrooms, Green Onions, Tomatoes, Creole Cream Sauce
$

20
Pole Position Grilled Salmon
Spaghetti Squash, Lemon-Thyme Vinaigrette, Marinated Tomatoes, Roasted Cauliflower
$

13
Top Gear Mac & Cheese
Macaroni Tossed with Top Gear Amber 3 Cheese Sauce, Crispy Bacon
$

15
Four Barrel Chile Verde Burrito
Pork Chile Verde,Seasoned Rice, and Poblano Black Beans, Smothered in Ranchero Sauce, Three Cheese Blend, Cilantro Sour Cream, Guacamole, and Pico de Gallo, Served with a side of Tortilla Chips
$

18
Mille Miglia Primavera
Sautéed Shrimp, Bacon, Mushrooms, Asparagus, Tomatoes, Spaghetti, White wine butter sauce, Parmesan cheese
$

14
Quarter Mile
Blackened Fish of the Day, Warm Corn Tortillas, Cilantro Sour Cream, Shredded Cabbage, Pico De Gallo, Poblano Black Beans
$

15
Road American Shepherd's Pie
Big Block Stout Meat Pie and Cheesy Garlic Mashed Potatoes
$

10
AUTOSTRADA CUSTOM BUILT-PIZZA
Includes Mozzarella and Choice of Sauce: Marinara, Salt Flats BBQ, White Garlic, Buffalo
ADD TOPPINGS:
EXTRA CHEESE .75
Mozzarella, Cheddar, or Gorgonzola
VEGGIES 1.00
Pineapple, Onions, Olives, Tomatoes, Artichokes, Bell Peppers, Jalapenos, Mushroom, Basil
MEATS 1.50
Pepperoni, Chicken, Bacon, Ham, Chorizo, Pulled Pork
$

14
The Ziggy Piggy
BBQ Sauce, Pulled Pork, Mango Salsa, Pickled Jalapeño, Crispy Onions
Buffalo Chicken Pizza
Spicy Buffalo Sauce, Fried Chicken, Mozzarella, and Gorgonzola Cheese
$

13
McQueen White Chicken Pie
Grilled Chicken, Red Onion, Tomato, White Garlic Sauce, Mozzarella Cheese, Basil
$

7
Green Lip Mussel Shooters
2 Mussel Shooters Topped With Spicy Ponzu, Tobiko, and Toasted Sesame
$

13
Sushi Nachos
Crispy Wonton, Crab Salad, Ahi Tuna, Seaweed Salad, Tobiko, Avocado, Lime Crema, Habanero Eel Sauce and Spicy Mayo
$

10
Island Poke
Ahi Tuna, Mango, Avocado, Green Onion Seaweed Salad, Daikon, Toasted Sesame
$

9
Tempura Shishitos
Tempura Fried Shishitos, Black Truffle Sea Salt, Sweet Chili Sauce
$

5 /

$

6
Salads
Cucumber or Seaweed,
$

6
Drop Top California Roll
Avocado, Crab, Cucumber, Toasted Sesame
$

12
Rag Top Playboy Roll
Avocado, Tempura Shrimp, Ahi Tuna, Cucumber, Spicy Mayo, Eel Sauce, Tobiko, Green Onion
$

11
Rolls Royce Vegas Roll
Cream Cheese, Crab, Avocado, Tempura Roll Topped w/ Spicy Mayo, Eel Sauce, Toasted Sesame
$

11
Earth Mover Caterpillar Roll
Crab, Unagi, Cucumber, Topped w/ Avocado, Kaiware Sprouts, Eel Sauce, Sesame Seeds, Tobiko
$

8
Ferrari Roll
Tempura Shrimp, Jalapeño, Cilantro, Spicy Mayo, Avocado, Lime, Eel Sauce
$

9
Lamborghini Sunrise Roll
Avocado, Crab, Cucumber, Topped w/ Salmon, Lemon, Ponzu
$

12
GT Rainbow Roll
Cucumber, Crab, Avocado Topped w/ Salmon, Ahi Tuna, Ebi, Yellowtail
$

9
RPM Roll
Cucumber, Red Pepper, Avocado, Asparagus, Tempura Roll
$

14
Bump Draft
Spicy Tuna, Tempura Red Pepper, Mango, Avocado, Honey, Teriyaki, Toasted Coconut, Pistachios, Toasted Sesame
Available as a veggie roll
$

12
Firecracker 500
Spicy Tuna, Avocado, Jalapeño, Lime, Cilantro, Tempura Crunchies, Togarashi Chili Sauce
$

15
Turbo D
Tempura Shrimp, Jalapeño, Cilantro, Topped with Fire Seared Yellowtail, Lime, Habanero Eel Sauce, Sesame Seed, Green Onion, Spicy Masago
$

19
Dragon Roll
King Crab, Tempura Shrimp, Cucumber, Topped w/ Eel and Toasted Sesame
$

16
Ride The Bank
King Crab, Avocado, Cucumber Topped with Yellowtail, Lemon, Spicy Ponzu
$

13
Kamikaze
Chefs Choice
$

14
Speed Racer
Spicy Salmon, Yellowtail, Cucumber, Tempura Green Onion, Topped with Tuna, Lime, Roasted Red Pepper Aioli, Ponzu, Basil
$

15
Suzuka
Tempura Shrimp, Spicy Mayo, Cucumber, Crab, Tuna, Avocado, Eel Sauce, Sesame Seeds
$

15
Muscle Car
Avocado, Crab, Cream Cheese, Tempura Fried, Topped with With Spicy Baked Mussels, Wasabi Tobiko, Sesame Seeds
$

6
Axle
Avocado, Cucumber, Red Pepper, Cilantro Topped with Lemon and Toasted Sesame
Nigiri & Sashimi
Nigiri - 2 pieces served over sushi rice ,Sashimi – 5 pieces served naked, Traditional Maki – Single item roll (Nigiri Pricing)
Nigiri $7 / Sashimi $14
Freshwater Eel / Unagi
Nigiri $7 / Sashimi $14
Nigiri $7 / Sashimi $14
Boiled Shrimp / Ebi
Nigiri $7 / Sashimi $14
Nigiri $6 / Sashimi $13
Salmon / Sake
Nigiri $6 / Sashimi $13
Nigiri $8 / Sashimi $15
Tuna / Maguro
Nigiri $8 / Sashimi $15
Nigiri $6 / Sashimi $12
Braised Octopus / Tako
Nigiri $6 / Sashimi $12
Nigiri $ 7 / Sashimi $14
Yellow Tail / Hamachi
Nigiri $ 7 / Sashimi $14
$

20
Tataki Tuna
Seared Rare, Served Sashimi Style w/ Tobiko, Ponzu, Green Onion, Toasted Sesame, Jalapeno, Seaweed Salad, Cilantro